Keeping the world safe from all weirdness… it's the Wiggly League.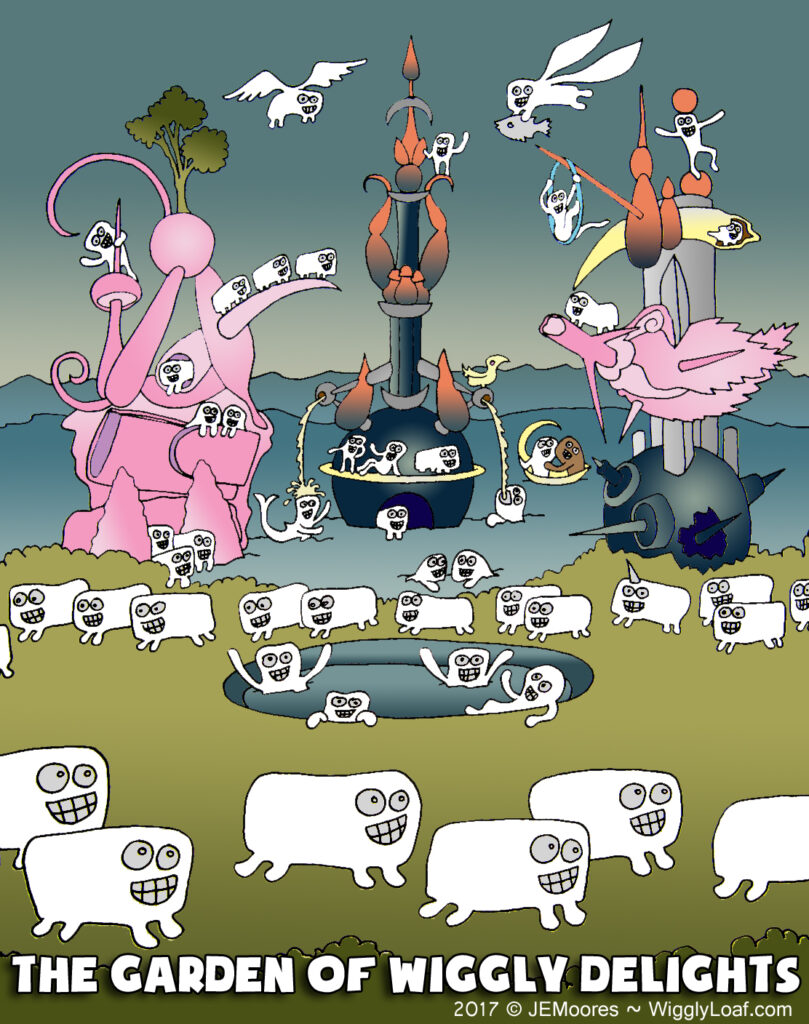 Hieronymus Bosch gets Wiggly. The Garden of Wiggly Delights is available as a Framed Poster Print or Tee Shirt.

I've been printing and sewing Wiggly Wallets and puttin' 'em up on my bigcartel shop. Click the link below to see the different designs now available.