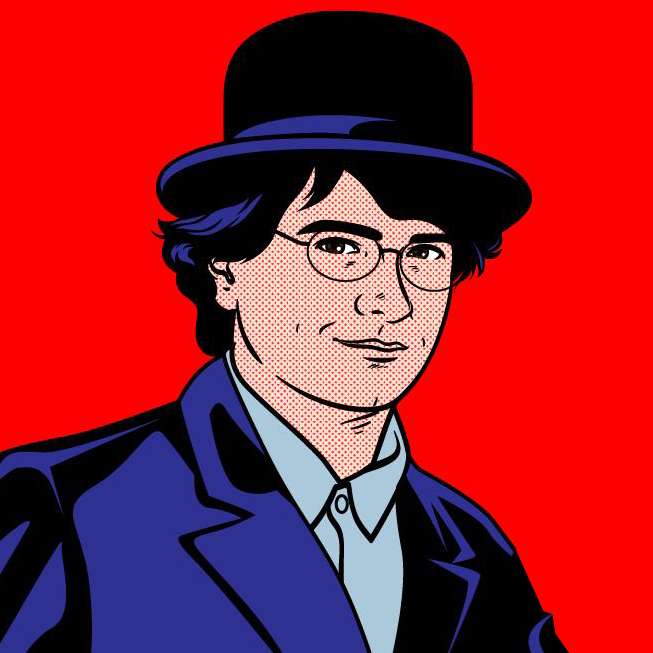 Hey, hi – Jay here from the J.E.Moores Game Machine. I crank out video games from a dirty little machine I keep in my basement. I make arcade style games for the casual gamer available for Android, iOS, Amazon, and Windows.
Some people paint. Some people sculpt. My art is to make arty games. I love making games with weird stuff like Bosch: Garden of Delights, old witchy wood carvings, Egyptian hieroglyphics. I also dig contemporary artists like Michael Remillard and The Super Sucklord who have a large pantheon of characters to make a game with. I just want to make games no one else would make using unusual amazing art many people don't even know exists. I do this for no real reason other than my love for art. I don't know why, but I see stuff and want to make a game of it. I have a whole host of artists I'd like to make a game with. You know, just for fun.
I challenge myself to create games that are intuitive, engaging, and entertaining. I am happiest when things find a zen simplicity and the game is still tons of fun. I really do think less can be more. Old school arcade games seem to be my thing as a player and as a designer. I grew up playing Asteroids in the 80's and I still consider it one of the greatest games ever.
Of all my indie games, Wiggly Loaf is my personal favorite so far. It's a physics + platform style game that is different each time you play. You can't just learn the levels and blast through. The random physics elements create all kinds of hilarious dilemmas for Wiggly Loaf to get through, and the game is a lot of fun to play and unlock the new levels and extra characters.