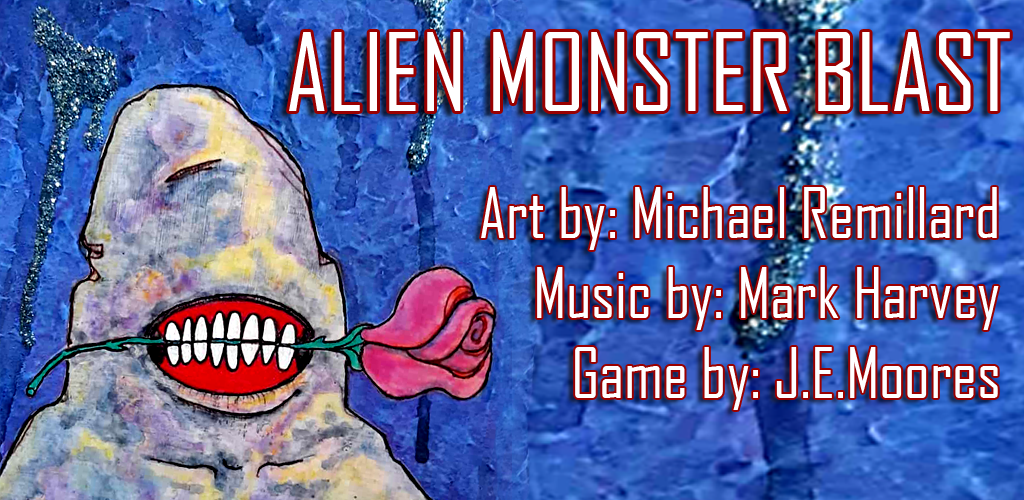 Alien Monster Blast for Windows PC:
I met Michael Remillard on line. He and I were making resin toys of our characters. We traded a few of our resin toys through the post and have amused one another for a few years now.
I thought his characters were perfect for an arcade style game. I asked if I could use his paintings to make a game, and he said, "Yes!" So we are making a game called Alien Monster Blast, and it's been a ton of fun bringing these images to life.
I love seeing his characters jump out of the painting and move about. I often look at art and imagine it animating. I want the static images to complete their action. When I see Michael's art, I want to let the monsters loose and see what unpredictable things will happen.


Alien Monster Blast for Windows PC: