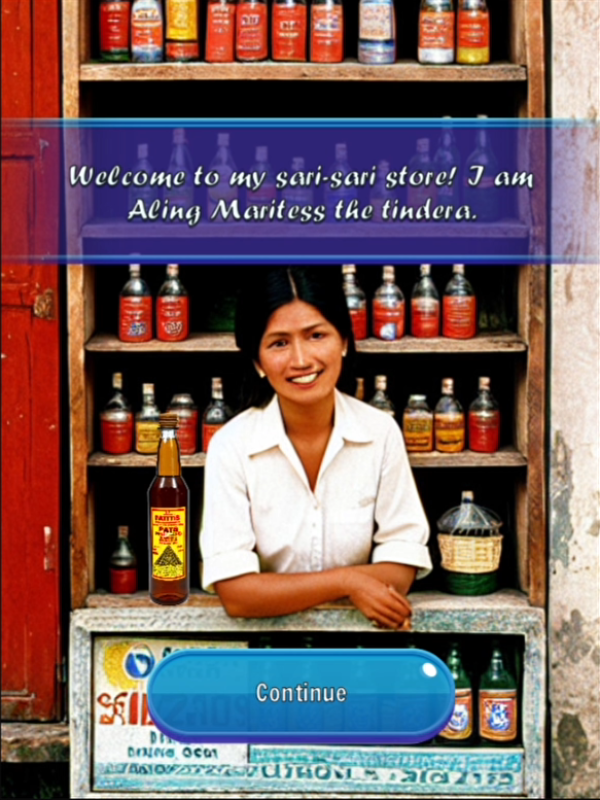 Work in progress! Buildbox released a new feature to the Classic version of their software called Storygames A.I. I thought it would be fun to collaborate with my writer friends and make a few narrative games using the new software and submit it to the StoryGames Game Jam.
Patis Power is a story by Hazel de Mesa about a girl named Mina who grew up in California, and is now visiting her Lola Bubot in the Philippines.
Help Mina find her way through the winding jungle path to Lola Bubot's hut. Watch out for local Filipino creatures like Aswang, Kapre, Tiyanak, and other jungle monsters that want to eat you! Once there, it's time to cook, but Lola Bubot is out of patis! Find your way to the local sari-sari store and discover the magical power of patis, Lola Bubot's favorite fish sauce.
Brave the twisting jungle trails, avoid the dangerous beasts, find the sari-sari store, get the right bottle of patis. Use the patis to protect Mina during her walk back, and finally deliver the patis to Lola Bubot, so you can cook up a batch of pancit, mungo, and adobo together.

Miss Hazel and I made the game Patis Power using a new feature called StoryGames A.I. found in the game development software, Buildbox Classic. The Buildbox folk have an app for players called Buildbox World where developers like us who use Buildbox can share their games and prototypes for others to play.
Buildbox World is great for us developers because we develop games on a desk top or lap top. When it's time to test what we have made, with a click of a button, we can send our game into BB World at anytime and see how it tests on our phone. Decide what needs to be fixed, delete the game, go fix it, and do it again. Rinse and repeat. Once the game is good to go, we can submit it to the public.
It's really cool to see all the different games being developed and the amazing ideas the Boxers come up with. It feels like you get to step behind the scenes of game development and play some fresh new games straight from the oven. When you download and install the Buildbox World app, our game Patis Power will be there along with tons of other great games. It's all free, so why not?
There are a lot of games, so once you are in Buildbox World, search for Patis Power in the search box.